Affordable Virtual Office and Computer Services in Boulder, Colorado For Sale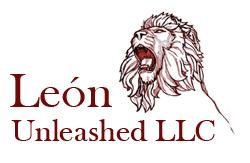 Price: $1
Seller:
Date/Time:12 Nov, 09:32 p.m. EST
Type: Computer, For Sale - Private.

CALL NOW:
888-370-xxxx
Dear Potential Customer,
Simple Virtual Office Services
affordable support
Office Documentation/Organization, Data Backup Support, Web Design/Hosting/Maintenance, Software Procurement/Licensing and General Office Support.
Let us handle your:
Desktop Publishing
Technical Support via remote log-in (no on-site charges)
Web Design/Maintenance
Web Hosting
Word Processing
Bookkeeping
Document Conversion/Changes - including MS Word, PowerPoint and Excel
Document PDF conversion/organization
Social Media
Software Procurement/Licensing
Data back-up
Cloud Storage
Don't delay! Give us a call Today! $1 per every minute of service. Only pay for what you use . . . NO HIDDEN FEES!
Regards,
Art Leon
Leon Unleashed LLC

Price: $75
Time: 02:50 p.m. EST
Date: 05 Feb

Time: 01:38 a.m. EST
Date: 05 Feb

Time: 11:09 p.m. EST
Date: 04 Feb

Time: 10:23 p.m. EST
Date: 04 Feb

Time: 05:56 p.m. EST
Date: 04 Feb

Convert Youtube to MP3
Videotomusic is the easiest and fastest way to convert your favorite videos in audio format. It does not convert only...
Time: 02:24 p.m. EST
Date: 04 Feb